Preconception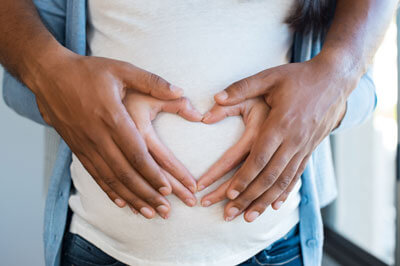 The preconception stage is essential to prepare your body and to ensure your body is prepared for the journey ahead. Our chiropractic care focuses on a properly functioning nervous system, ensuring it is in optimal condition prior to and during the pregnancy…and the adjustments are just the beginning!
Do you have other questions or issues you need to discuss prior to conception? Nutrition? Difficulty conceiving? Irregular menstrual cycles? Failed prior pregnancies? Exercise? Or any other issues that concern you .. Our Doctors will take the necessary time to discuss ways for a healthier and more comfortable pregnancy.
Pregnancy
Your Pregnancy is a lot more than just a prenatal vitamin and monthly ultrasounds. During pregnancy, your body undergoes significant changes- some you are and some you are not expecting! Morning sickness, irregular sleep, irritability, neck and back pain, general body stiffness as well as a lack of flexibility and mobility-these are just a few of the issues that our patients report that respond favorably to chiropractic advice and care. In fact, many well-informed medical OB/GYNs encourage their patients to seek out Chiropractic care for these issues.
Regular chiropractic care during pregnancy offers a drug-free and natural solution to many of your concerns during pregnancy. We can help enhance your overall well-being by addressing spinal misalignments and promoting proper nerve function.
Labor and Delivery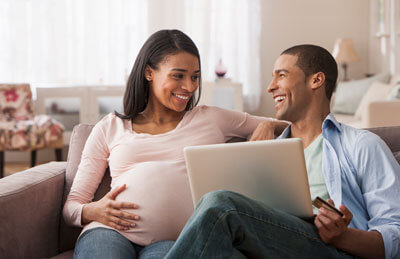 Receiving chiropractic care throughout your pregnancy may have additional benefits during labor and delivery. Is your baby breech or malpositioned for the upcoming birthing process? Are you aware that there is a natural method for correcting this through Chiropractic care? Many expecting mothers who have undergone chiropractic care report reduced labor times and decreased need for high-tech or drug interventions. Chiropractic care can contribute to a smoother birthing experience by maintaining proper spinal alignment and pelvic balance.
Postnatal Care
Even natural births can stress a baby's delicate spine. That is why we recommend postnatal chiropractic care for your little one as soon as possible after birth…and these adjustments are NOT like your adjustments! The energy needed to adjust a newborn spine is considerably less than a child's or adult's because it is absent of long-standing muscle tightness and life's stressors. Our Doctors aim to ensure your baby's spine is aligned, promoting their overall health and well-being.
Gentle Adjustments for Expecting Mothers
Our office has specialized tables that allow you to lie on your stomach comfortably. We prioritize your comfort and provide a safe environment where you can relax and enjoy the benefits of chiropractic care throughout your pregnancy.
This feels so good! I've been wanting to lie on my stomach forever!
If I had a nickel for every time I heard a mother say to me during their adjustment, well, you know the rest!
Frequently Asked Questions
Will adjustments hurt my baby?
Not at all. Adjustments for babies are gentle and utilize only light touches to remove any subluxation.
When should I start receiving chiropractic care during my pregnancy?
Prenatal chiropractic care can benefit you at any stage of pregnancy. However, beginning earlier may enhance your chances of experiencing a more comfortable pregnancy.
How can chiropractic help a breech baby?
Chiropractic adjustments focus on aligning the pelvis and relaxing tight uterine ligaments near the pelvis. These adjustments can often help breech babies reposition themselves into a head-down position.
You Deserve to Have a Healthy, Happy Pregnancy
Whether you have just discovered the exciting news of your pregnancy or are already in your third trimester, we are here to support you every step of the way. At Koehler Chiropractic Sports & Spinal Rehab, we aim to ensure you enjoy a comfortable and positive pregnancy and post pregnancy experience.
Contact us today to book an appointment! (815) 939-4900
Schedule Your Appointment

Pregnancy Chiropractic in Bourbonnais, Bradley, Kankakee IL | (815) 939-4900