Meet Dr. Scott Nims
I enjoy helping patients who don't want to mask their problems with drugs and to do everything possible to avoid surgical intervention.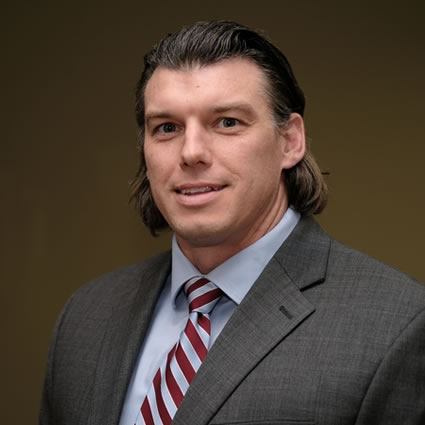 The Path to Becoming a Chiropractor
"Believe it or not, chiropractic was never on my radar of occupational choices. I grew up not knowing, or even hearing of, a chiropractor. My calling has always been to help people."
Through college, Dr. Nims considered everything from nursing to medical supply sales. It wasn't until he sat down and had a deep conversation with the chiropractor that he eventually saw for his low back pain in his 20s that he realized the full potential that chiropractic has to offer people. "After that, it was a no-brainer what I wanted to do for the rest of my life."
Education & Techniques
Dr. Nims graduated from Logan College of Chiropractic in Chesterfield, Missouri in 2010 and immediately began his practice career at Koehler Chiropractic Sports & Spinal Rehab. Besides the various techniques he uses daily in practice, Dr. Nims also has special instruction and training in other alternative therapies.
These include Receptor-Tonus Technique, as originated by Chiropractor Dr. Raymond Nimmo, myofascial release technique, and acupressure to focus on the soft tissues of the body (muscles, ligaments and tendons) to release muscle tension and improve body function.
A Passion for Helping Others
Each day patients with new injuries and health concerns allow Dr. Nims to put his education and practice skills to work. "I could not ask for a more rewarding and fulfilling career." What he loves about chiropractic and what drew him to become a chiropractor is the freedom to use various means (nutrition, adjustments, physical therapy, etc.) to treat the patient as a whole to improve their health.
Explore Our Services

Getting to the Root
When a new patient meets Dr. Nims, they quickly realize that he has genuine concern for them and seeks to find the root cause of their complaints. Dr. Nims prides himself in asking questions and spending as much time as needed to render a diagnosis and appropriate care plan that will accomplish the goals a new patient seeks.
Enjoying Family Time
When he's not in the office caring for patients, Dr. Nims enjoys spending time with his wife, Megan, and their two children Luca and Giavanna.
Schedule an Appointment
Contact us today to schedule an appointment with Dr. Nims!

Dr. Scott Nims | (815) 939-4900